RIP Frank Rimer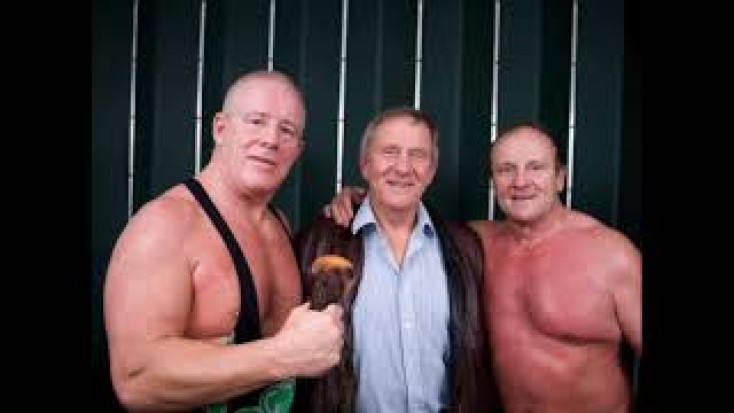 On Thursday 25th March one of the great stalwarts of British wrestling, Frank Rimer, was laid to rest.
Franks sudden and untimely death back in February shocked everyone not only in the wrestling world but all that knew him whether it was in a personal or a professional capacity. Such was Franks popularity that under normal circumstances 100s would have attended his funeral to pay their final respects to him, sadly, due to Covid restrictions, only 30 mourners were allowed but we know that many more watched the funeral on the live stream.
The funeral itself was very fitting to Frank and throughout every aspect of his life was covered. We, like others, maybe learnt some things that we did not know about him, anyone here will be reading this as a wrestler or a wrestling fan but as we all know Frank had many other interests and whilst wrestling was a huge part of his life it was only right that his other loves got mentioned. As Frank himself would say 'everyone and everything gets equal billing on my watch, no-one or anything is any better than anyone or anything else', quite true and a motto that many of us could take forward in our own lives.
The first tribute was paid by Franks dear friend Chris Buckwell who gave an in-depth account on how the two men met several years ago and how a combined love of professional wrestling led to a friendship that will always be fondly remembered. However, Frank could always talk on any subject and had an opinion about everything and the two men enjoyed many hours discussing the rights and wrongs of the World.
The Eulogy was to follow and was read by the legendary Mal Sanders who did this to absolute perfection. Mal, discussed in detail Franks introduction into wrestling by the late Johnny Yearsley, his lifelong friendship with Wayne Bridges as well as many others who Frank had a 50 year association with. This was not a time to be sad but for reflection and Mal made everyone smile with the story about Franks training day at Dale Martins gym. Frank being Frank turned up in white trunks and white boots when everyone else wore black trunks and black boots only to be told by Promoter Jack Dale 'We have one Adrian Street, we dont need another'. We are sure that this anecdote lightened the sombre mood. Mal went on to discuss Franks MC and refereeing days, his days as a Promoter and of course at the Reunion for which he will be most remembered. Mal also read out two tributes which he had been given, one from the great Johnny Saint who was unable to attend and one from Steve Grey who did attend. We do not feel that Mal could have done anymore than he did, his eulogy was exemplary and it was fitting that this was read by not only a wrestler but one of Franks dearest friends.
The final tribute was paid by Frank Jnr, this is probably the hardest thing he has ever had to do in his life but he did an absolutely excellent job and, as many have said over recent weeks regarding Frank himself being a first class speaker', Frankie did not let his dad down and we know that Frank would have been looking down at his son with a broad smile on his face being as proud as any dad can be of their son, something Frank had always been as anyone would testify that he would constantly tell everyone 'thats my boy and there is nobody better'. Frank Jnr gave a very heartwarming speech about his dad and his life growing up with him and his mother Mary and we know he is going to be lost without him.
Despite restrictions we were happy to say that the wrestling world was well represented at the funeral. Alongside Mal Sanders was Steve Grey, Johnny Kidd, Barry Cooper, Keith Hayward, Vince Randall, Bobby Stafford, Mel Stuart and Sanjay Bagga.
For anyone who was unable to see the live stream it will remain available for the next three weeks with the login details the same as previously posted.
Franks passing will leave a huge hole in many of our lives but his legacy will live on through his various loves and interests of which he had many as well as his family and friends who will always remember the man, the true legend that was Frank Rimer. RIP. Tribute video produced for Frank Rimer
Following on from the sad passing of Frank Rimer on the 12th February LDN Wrestling with the help of ourselves here at the British Wrestlers Reunion have released a special video tribute to him.
Frank, a well respected member of the wrestling community, will be laid to rest on Thursday 25th March and his funeral will be streamed live (as per our earlier post) due to many not being able to attend due to Covid restrictions.
We would like to say a big thank you to Franks son Frankie and the Rimer family for contributing towards this tribute.
Frank is very much missed and may he now RIP.