NEW LDN World Champion crowned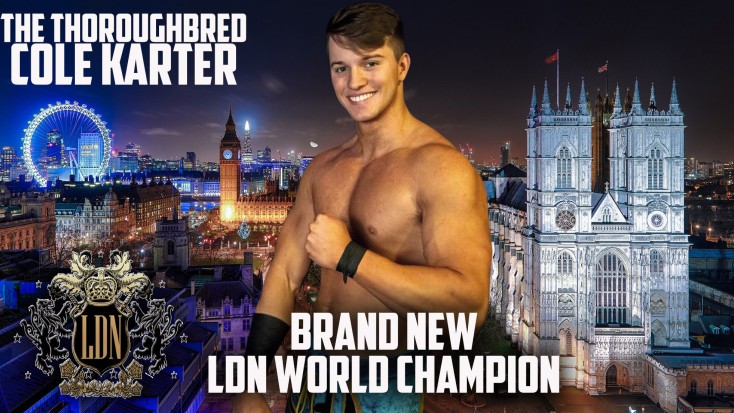 LDN crowns new World Champion
Last night in New York, USA 'The Thoroughbred' Cole Karter defeated Steve Gibki to become the 6th LDN World Champion.
A title that was started in 2017 when Flip Gordon defeated Crusher Curtis and successfully defended it all over the states till dropping it to Darius Carter at LDN's debut in New York at the Queens Theatre.
Cole said it was his greatest honour to win the title and looked forward to defending in the States and here in England next month.